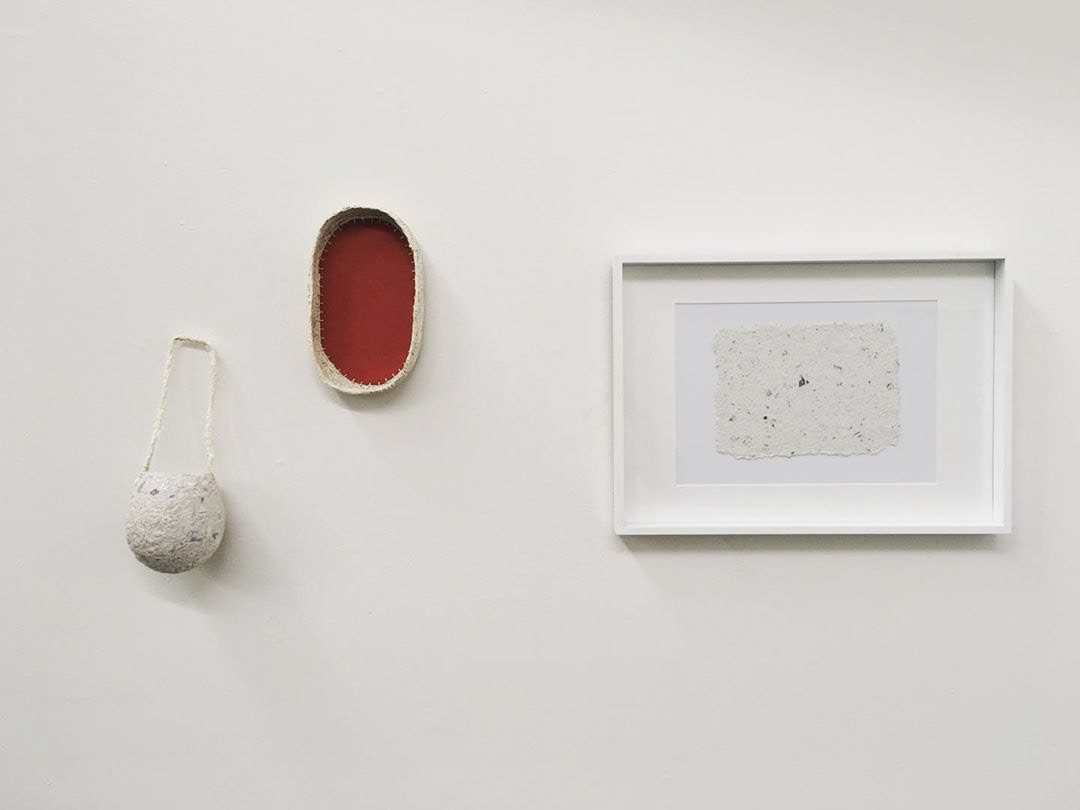 Words and images by
Jake Treacy
- Curator, Writer and Poet
Works assembled for 'Moon in my Mouth' exhibition at Schoolhouse Studios Melbourne 2019, curated by Jake Treacy. 
Jenna Lee's reformation of a colonial and exclusionary publication of Australian history serves as a declaration of First Nations Knowledge. By ceremonially pulping each page of the book, she reclaims the newly transformed paper as a space to articulate Indigenous traditions and language. Through three paper-based vessels, a process of analysing, deconstructing and reconstructing text is performed where the original colonial text becomes illegible—within one work the only remnant powerfully reads living word demonstrating Aboriginal resilience. Jenna's practice is informed by her mixed-race heritage, proudly calling upon her Larrakia, Wardaman and Karajarri bloodlines, as well as her Asian and queer identity.   
'Living Word' is part of an ongoing transformative artistic ritual whereby I understand, deconstruct and then reconstruct books from the recent past written about Aboriginal people.
Instead of using the words in their current form, extending the trauma they cause, I read them, learn them and forgive them. Then I rip them, calmly and purposefully, I choose to use these words as a base for something new, something proud and beautiful. By tearing, pulping and sculpting the paper into a fresh page or object I have translated the words into a tactile language formed by my hands, becoming something about us, created by us.