Whose story is written as history? Created in response to the 250-year anniversary of Lieutenant James Cook

'

s arrival,

'

HIStory Book

'

looks to reclaim agency of historic representation of Aboriginal people in Australia. Cook is a powerful and enduring symbol for the omnipresent, white, patriarchal, narrative and its continuing assertion of power over First Nations stories.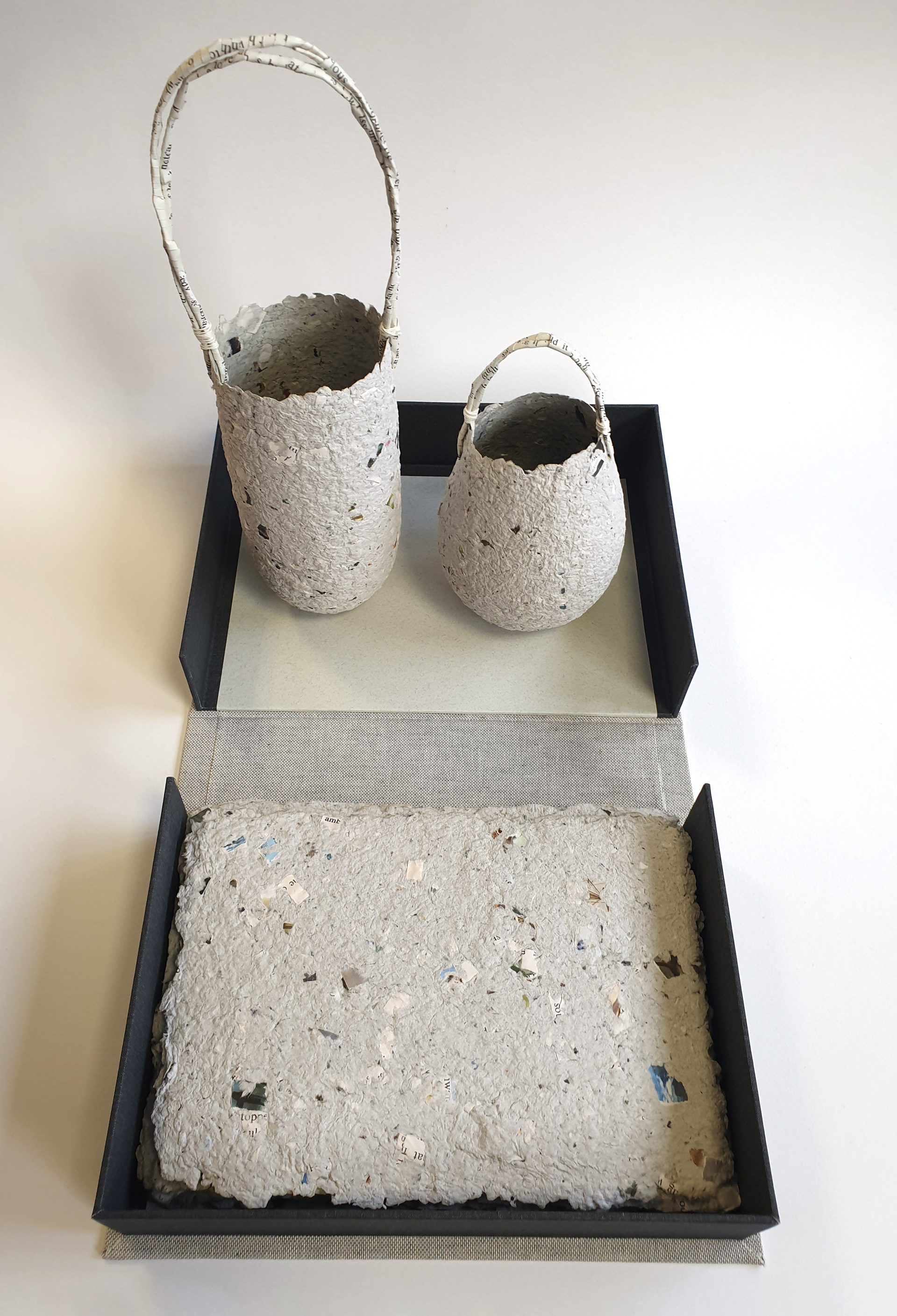 This book contains hand pressed paper from deconstructed pages of the Ladybird history book

'

The Story of Captain Cook

'

where I aim to take this narrative and reconstruct it as a story of personal and cultural resilience, beauty and strength. The work is created through a ritualistic transformation Cook

'

s printed story through acts of analysis, deconstruction and reconstruction to rewrite his story as my own. This act of defiance and personal dominance over his story is presented using paper vessels, reminiscent of those which my ancestors would have created, alongside 11 sheets of 'blank' paper.
The book is presented in a purpose built, handmade Solander Box. Drawing out historical connections of the box to the Endeavour voyages through its creator Daniel Solander

 and the keeping of objects (much like the two paper vessels) within the walls and storage o the British Museum.