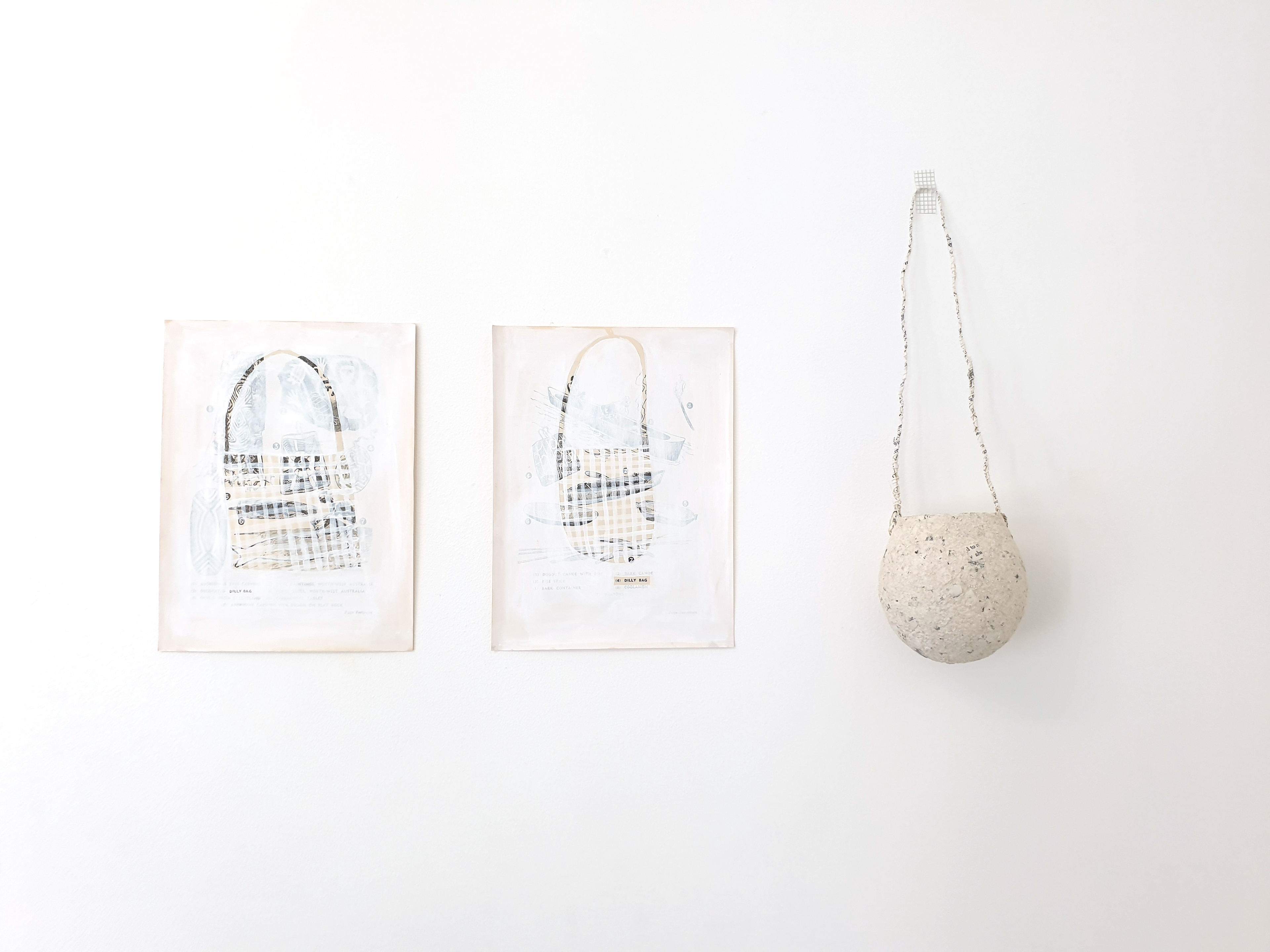 'Another dilly bag' is part of an ongoing transformative artistic ritual whereby I understand, deconstruct and then reconstruct books from the recent past written about Aboriginal people. Other works included in this ritual are 'Their Words Vol. 1' and 'Living Word'. 
'Another dilly bag' combines the deconstructed and reconstructed form of a dilly bag made from puled pages of 'The Aboriginal story' by Ruth C. Williams with images of dillybags painted over illustrations contained in the book of Aboriginal cultural objects. 
This physical rewriting of the image reasserts Aboriginal dominance over our own depictions. The whitewash is a combination of course ground Larrakia ochre and acrylic paint, re-embedding reference to place and individuality (unreferenced in the book as Aboriginal people were painted with one homogenous group).